Viable pipe bomb device found near war memorial in Northern Ireland
A Remembrance Day march was diverted and a wreath-laying ceremony at Omagh's cenotaph was postponed as the area was sealed off.
A viable pipe bomb was found close to a war memorial in Omagh, police in Northern Ireland have confirmed.
The discovery of the "small but potentially dangerous device" was made before a Remembrance Day parade took place.
The march was diverted and the traditional wreath-laying ceremony at the County Tyrone town's cenotaph was postponed as the area was sealed off.
In 1998, an explosion by the dissident republican Real IRA killed 29 people in Omagh.
Sunday's bomb alert also came exactly 30 years after 12 people were killed by an IRA bomb in Enniskillen in County Fermanagh.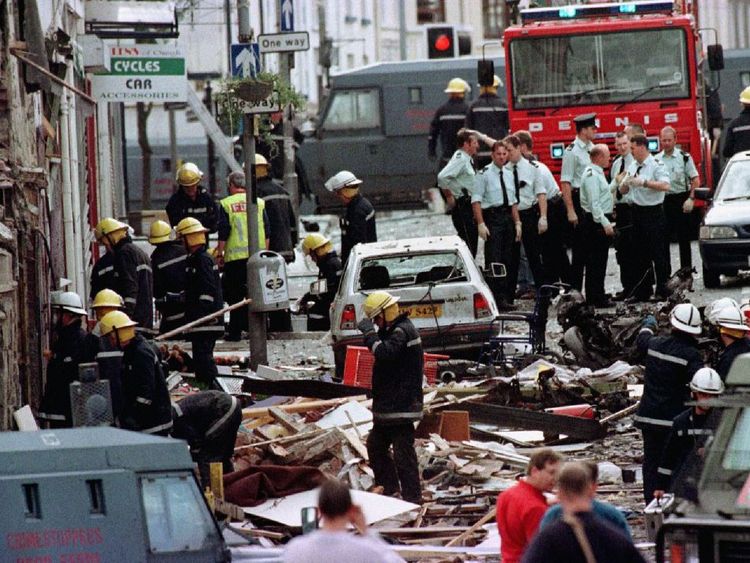 Police Service of Northern Ireland Chief Constable George Hamilton called the latest incident a "sickening and appalling act on a day which should bring people together to remember the sacrifice made by people from all our communities".
The device has now been taken away by officers for further examination.
Mr Hamilton said: "This small but potentially dangerous device was left to cause the maximum amount of disruption to the Remembrance Sunday commemorations.
"This is the action of a small and callous group of violent people who have nothing to offer our communities other than fear and intimidation."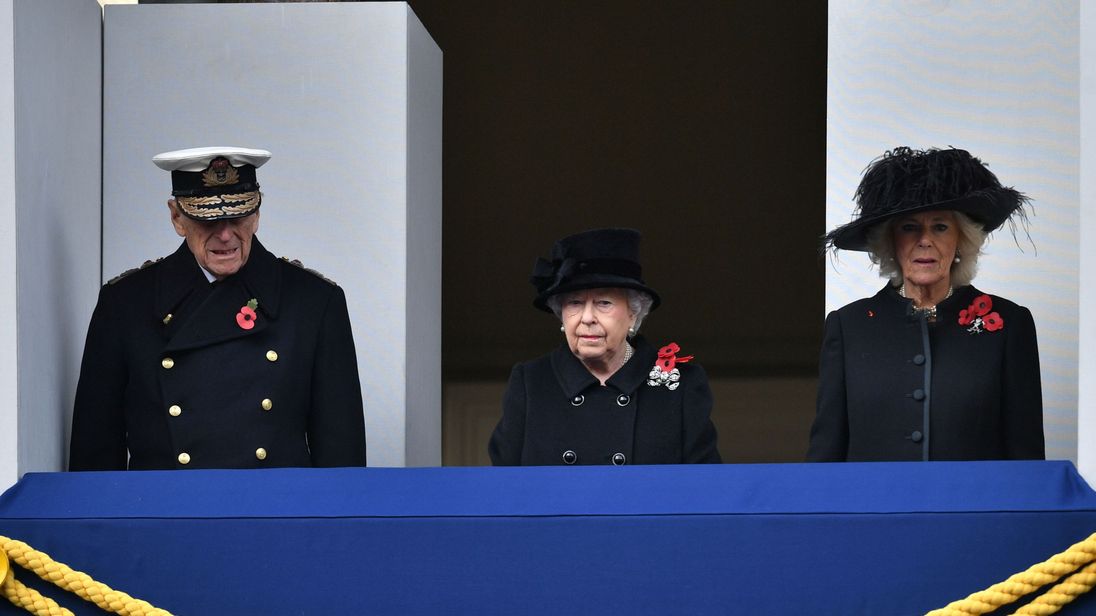 He added: "Whilst our investigation into the incident is at a very early stage one strong line of enquiry is that violent dissident republicans are responsible.
"Their actions today have demonstrated the disregard and disrespect they have for this community, which has already suffered so much pain and hurt at the hands of terrorists."
Across the UK, millions of people have honoured Britain's war dead at Remembrance Day commemorations.
Prince Charles led commemorations at the Cenotaph in Whitehall, as the Queen watched on for the first time in her 65-year reign.
– Sky News